Monetize your marketplace transactions in a quickly and seamless way
DO YOU OWN A MARKETPLACE BUT ARE NOT MONETIZING ITS TRANSACTIONS? DO YOU HAVE A E-COMMERCE SHOP BUT CANNOT OFFER DIRECT PURCHASES?
With Lemonpay you shall monetize your marketplace or web transactions easily and cost-free. Our turn-key checkout solution allows for an extremely quick implementation:
1  Just place the BUY NOW button on your product page and use the Lemonpay API to link it to our check-out
2 We shall design the co-branding for the check-out with your logo and corporate colors
3 We take care of the payment, the shipping and the customer care cost-free
4 You shall receive a % of each transaction that your marketplace generates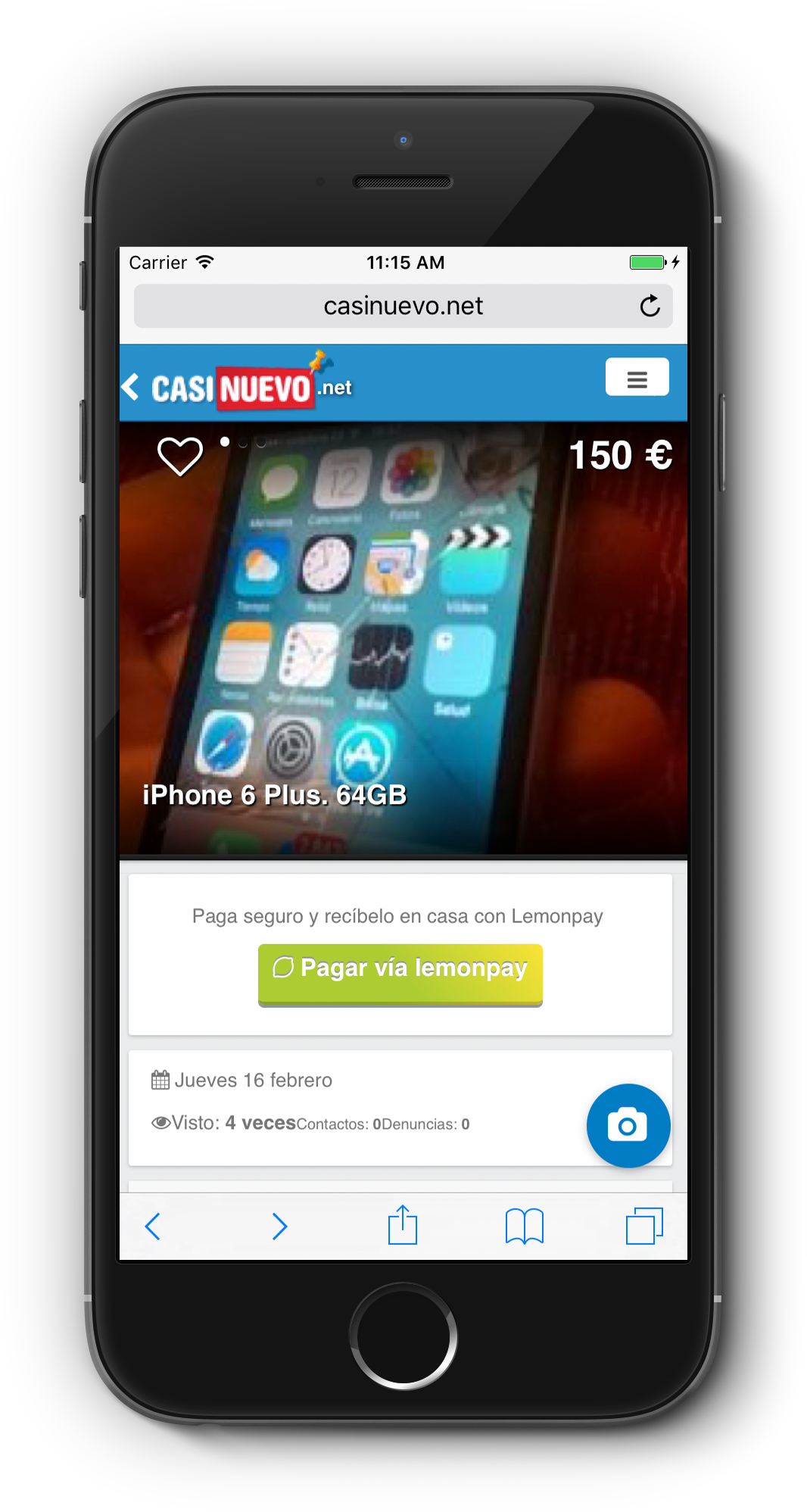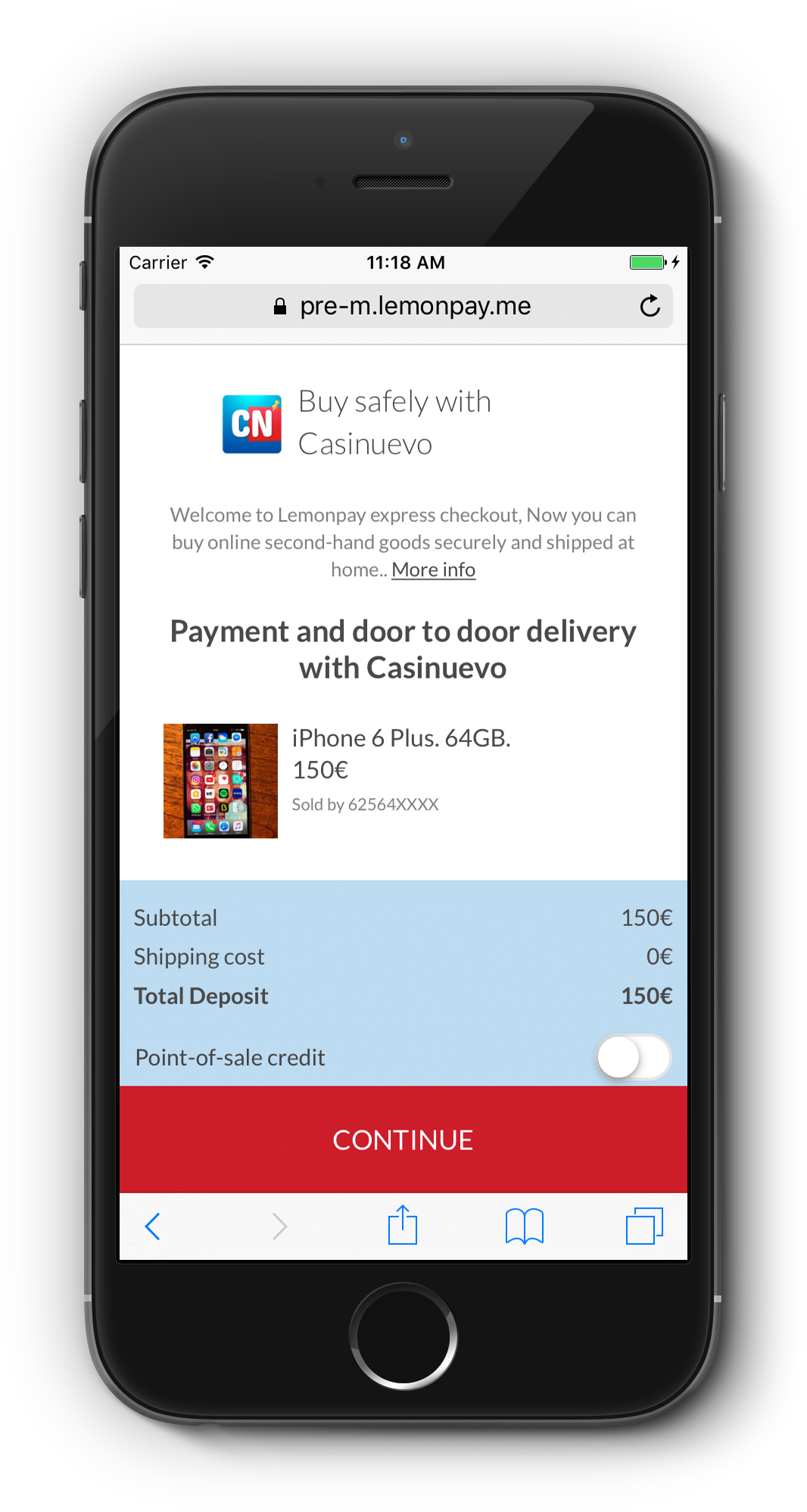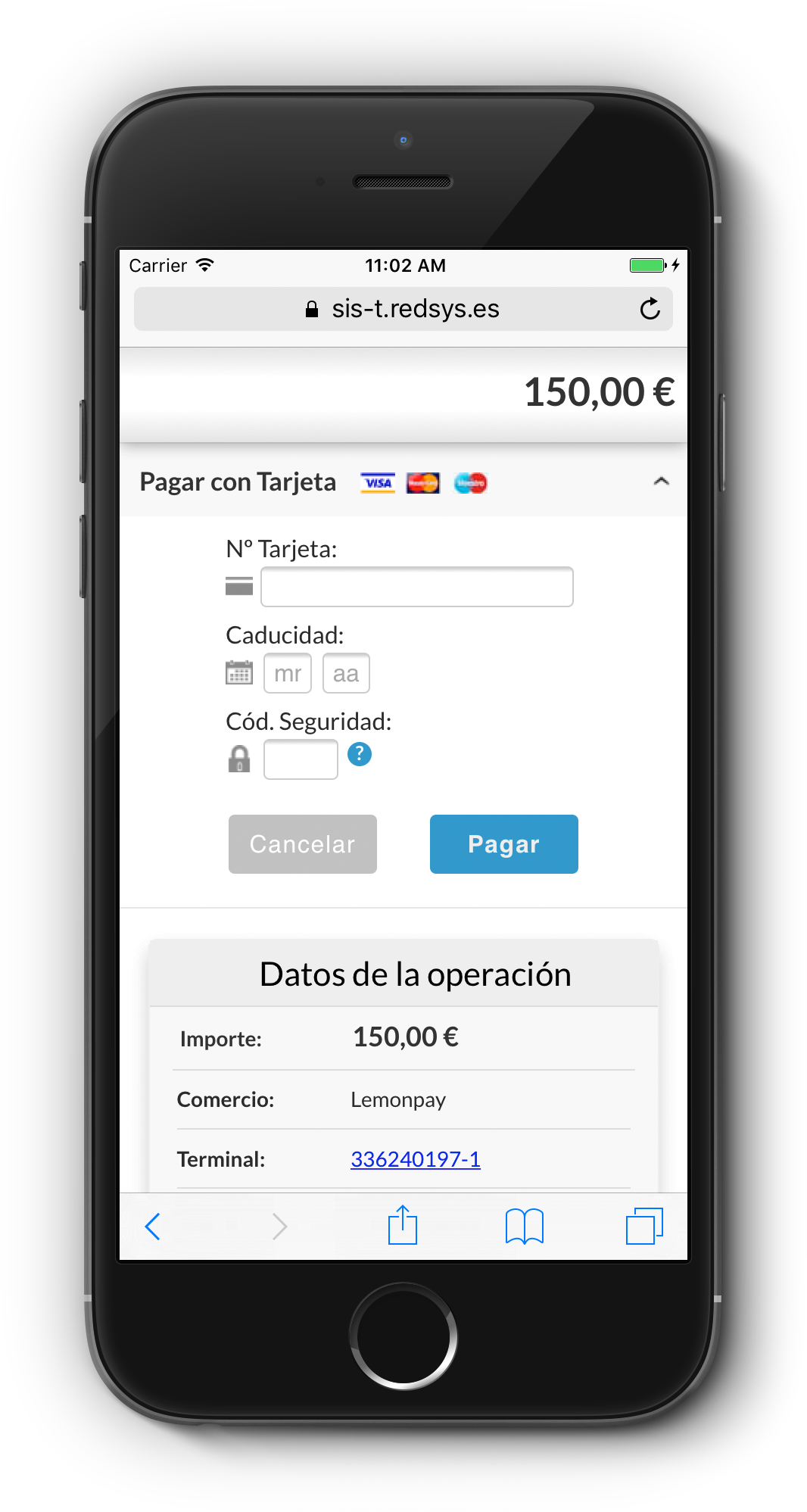 WHAT IS LEMONPAY OFFERING YOUR MARKETPLACE
We offer you the complete check-out process for your web and/or app with your branding on it. You only need to add the BUY bottom to your product page. Lemonpay takes care of all the rest.
Extremely quick implementation via a simple API (we estimate no more than 4 hours of integration work for your IT folks). You'll enjoy dedicated technical support throuout the implementation.
Integrated payment bridge. We take care of all payment regulations.
Turn-key solution. Lemonpay is responsible for the whole sale process: pay-in from buyer, shipping, guaranteed funds holder (via an escrow wallet) until the delivery of the goods, payment to seller, customer car and the dispute settlement (if any).
No hidden costs for you. On the contrary, the seller shall pay a small fee (2% of the transaction) of which you shall receive a %.
Your users don't need to download the Lemonpay app as the whole sale process occurs on your web or app. If they do download our app, it would allow them to have a more detailed following of the shipping and payment.
Differentiate yourself from your competitors while offering your users a value-added service that you'll increase their use of your marketplace.
WHAT HAPPENS WHEN SOMEONE CLICKS ON THE BUY NOW BOTTOM?
The bottom BUY NOW shall direct the user to a new page with a summary of the product and its price. From there the user shall initiate the payment, with financing being offered if of interest. The seller shall receive the whole amount, no matter if the buyer chooses to pay via financing or not. The whole process happens in your web or app.
After payment, Lemonpay shall notify the seller of the sale, his bank account to transfer the monies and shall ask him/her for the pick-up address of the goods sold. Our shipping provider shall pick-up the goods the day after, and deliver them to the buyer. If the goods are as described, 48 hours after delivery Lemonpay shall release the monies and transfer them to the seller. Should there be any issue with the goods bought, the buyer shall return them without cost.